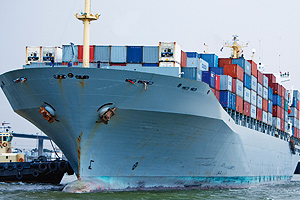 Sea freight in particular Container shipping has been revolutionised in recent years with much improved transit times and tighter controls on arrivals and departures.
Independent Express provides deep sea container shipping services to all main geographical areas of the world with a specialist focus on Container shipping from Asia/China eg: Hong Kong, Shanghai, Ningbo.  With full or less than full container services we offer complete global ocean solutions for everyone.
We pride ourselves in our ability to provide service solutions to fit the client demand for speed of transit, ocean freight cost and vessel space.
We have developed strong, global partnerships with a number of providers and this enables us to offer an exemplary service in sea freight.
Our professional team is fully conversant with letters of Credit, Bills of Lading and Forwarding Protocol, ensuring that aside from the physical movement of your product, all important paperwork is dealt with in an expedient and effective manner.
Contact us: sales@indexp.com