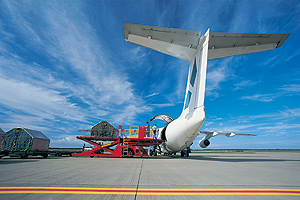 Our team has many years experience of freight forwarding and we provide our clients with a forwarding service to rival any international freight forwarders.
Not only can we handle your Irish, UK or European deliveries, but we can provide you with the best in worldwide freight movement.
It is worth bearing in mind that the role of a freight forwarder is much like the role of a broker – they should be independent and find you the best deal in the market. Unfortunately most freight forwarders are tied to an under-writer and their offer to you can reflect their needs rather than what is best for you.
Independent Express cargo uniquely offers a truly independent service and so will always try to get the best service/ price offering in the market for you.
Contact us: sales@indexp.com